This week a major achievement for the Libyan arts has been accomplished: the publication of Libya:Hurriya, the Imago Mundi catalog for Libyan contemporary art. Under the curatorship of the tireless Najlaa Elageli and Noon Arts, the Libyan contribution to the Benetton Collection's contemporary art project—producing an illustrated catalog of contemporary artists from every country—has finally been realized. For the first time, there will be a widely-available book containing the work of Libyan artists. Libyan art has often been overlooked in works on, and exhibitions of, contemporary Arab art, and information on the artists and their work is incredibly hard to find. But now, everyone can have this beautiful book in their home and/or exhibit space, helping to spread the knowledge that interesting art is being made in Libya and by Libyans too.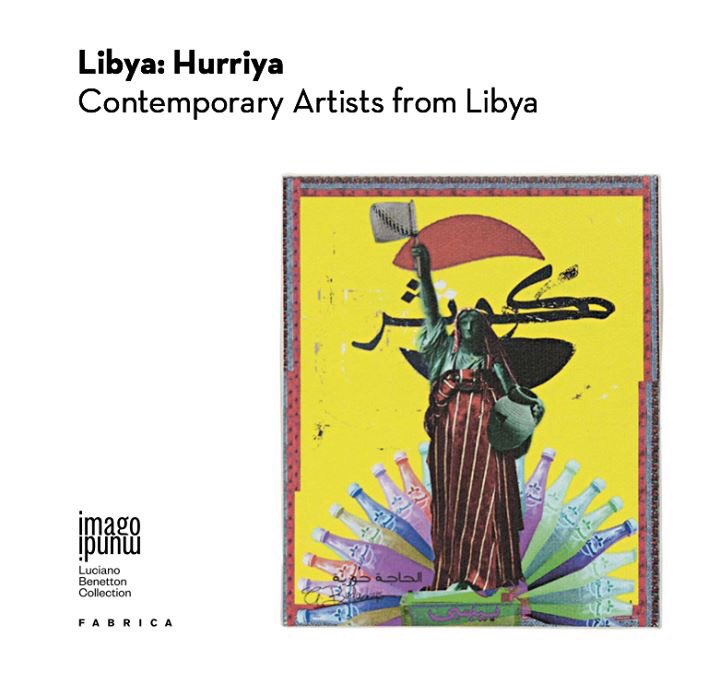 The work selected for the catalog can be browsed online here and includes dozens of artists, some well known to Libyans and some less well known. Congratulations to Najlaa Elageli and all the artists on this milestone!
The catalog is available for online purchase at an extremely reasonable price and can be shipped anywhere in the world.