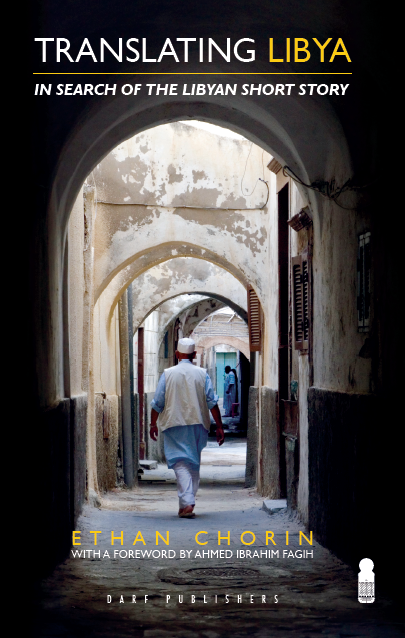 Darf Publishers has just released the second edition of Translating Libya, a collection of short stories by Libyan authors selected and translated from Arabic by Ethan Chorin. The first edition was published in 2008 with Saqi Publishers at a time when there existed essentially no Libyan literature in English or other European languages. Since then, two things have happened: the book has become hard to find, and Darf Publishers have begun to publish Libyan literature in translation. It is thus perfectly appropriate that these two things come together and that a new edition of Translating Libya appears with Darf.
'The immediate idea for the book came from a desire to get deeper into Libyan culture, which seemed to hold the foreigner at a distance. I was curious about the local literature—was there any, to speak of? What made this vast, lightly populated country, tick? All of this gradually led me into a world, not simply of 'stories', but of stories crafted to communicate in an environment in which one could not communicate, at least not in obvious, blatant ways—lest one face consequences.'
Order it directly from Darf Publishers, or your nearest bookstore.
Update! Read here a recent interview with author Ahmed Fagih about the book.